Amazon Deal

                {
                    "id": "11162",
                    "title": "Best Deal on iPhones Up To Rs. 23000 Off + Extra 10% Via HDFC Cards",
                    "description": "\nIf you are in search of an Apple product, shop at the Apple Days and avail exciting deals on the latest iPhone, iPad, MacBook, and Apple Watch. Choose from an extensive selection of Apple products at the best prices online at Amazon India. The user gets extra 10% Instant Discount on Paying via HDFC Bank Debit and Credit Cards.\nHow To Grab This Apple Days Up To Rs. 23000 Off + Extra Discount:\n\nClick here for offer page\nChoose select and Add in your cart\nLog in or sign up\nSelect Shipping Address\nMake or select the Final Payment Using HDFC Cards On Selected Mobiles\n\nHDFC Cards Details:\n\nGet 10% Instant Discount on HDFC Credit, Credit EMI and Debit EMI on purchase of selected Apple iPhones.\nMinimum purchase amount INR 20,000\nMaximum discount of INR 7,500\nThe offer is valid for only one phone per card.\n\nSome Goods With HDFC Cards Discount:\n\n\nRecommended:\n\n\n \n\nFlat 26% off on Apple iPhone X (64GB) - Space Grey\n\n\n\n? 91900? 67999\nBuy Now\n\n\n\n\n\n\n\n \n\nFlat 14% off on Apple Watch Series 3 (GPS, 42mm) - Silver Aluminium Case with White Sport Band\n\n\n\n? 31900? 27499\nBuy Now\n\n\n\n\n\n\n\n \n\nFlat 23% off 9.7 inch iPad Wi-Fi 128GB - Silver\n\n\n\n? 46300? 35650\nBuy Now\n\n\n\n\n\n\u00a0\n",
                    "thumbnail": "156286_c.jpg",
                    "code": "",
                    "perma": "best-deal-on-iphones-up-to-rs-23000-off-extra-10-via-hdfc-cards",
                    "store_perma": "amazon",
                    "url": "/go.php?coupon_id=11162",
                    "store_id": "101"
                }
            
Amazon deal • Shared 7 days ago by dailydeals • Expires in 4 days
Best Deal on iPhones Up To Rs. 23000 Off + Extra 10% Via HDFC Cards
If you are in search of an Apple product, shop at the Apple Days and avail exciting deals on the latest iPhone, iPad, MacBook, and Apple Watch. Choose from an extensive selection of Apple products at the best prices online at Amazon India. The user gets extra 10% Instant Discount on Paying via HDFC Bank Debit and Credit Cards.
How To Grab This Apple Days Up To Rs. 23000 Off + Extra Discount:
Choose select and Add in your cart
Log in or sign up
Select Shipping Address
Make or select the Final Payment Using HDFC Cards On Selected Mobiles
HDFC Cards Details:
Get 10% Instant Discount on HDFC Credit, Credit EMI and Debit EMI on purchase of selected Apple iPhones.
Minimum purchase amount INR 20,000
Maximum discount of INR 7,500
The offer is valid for only one phone per card.
Some Goods With HDFC Cards Discount:
Recommended: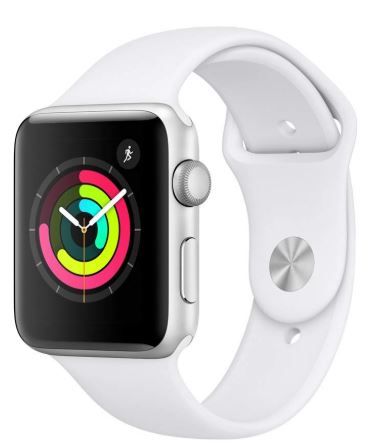 Flat 14% off on Apple Watch Series 3 (GPS, 42mm) - Silver Aluminium Case with White Sport Band

comments powered by

Disqus