Amazon Deal

                {
                    "id": "10457",
                    "title": "Upcomig - Beauty Sale Get Flat Rs.200 cashback on Prepaid shopping of Rs.1000 or above",
                    "description": "\nAmazon cashback offer on every prepaid order is again live on Luxury Beauty Sale they are offering\u00a0During the Offer Period, any customer who uses any prepaid mode of payment (Amazon Pay balance, Debit or Credit cards, Netbanking) to purchase a product(s) from the 'Luxury Beauty' product category listed on Amazon.in (www.amazon.in\/luxury), worth INR 1000 or more, in a single transaction, will be entitled to receive cashback worth Rs 200, subject to these Offer Terms.\nHere how you get this offer:-\n\nClick here for offer page\nBuy anything from offer page worth Rs.1000 or above\nPay using any Prepaid method Including Amazon pay Balance\nGet flat Rs.200 Cashback.\n\nFrom The Offer Page:-\n\n\n\nThe festival of Holi is here. Shopping is an essential ritual of the festival. Shop for gifts, colors, sweets, Pichkaris, costumes, and more with\u00a0Amazon Holi Sale 2019\u00a0to make your shopping a budget-friendly affair.\u00a0\n\n",
                    "thumbnail": "153594_02.JPG",
                    "code": "",
                    "perma": "upcomig-beauty-sale-get-flat-rs200-cashback-on-prepaid-shopping-of-rs1000-or-above",
                    "store_perma": "amazon",
                    "url": "/go.php?coupon_id=10457",
                    "store_id": "101"
                }
            
Amazon deal • Shared 4 days ago by dailydeals • Expires in 1 week
Upcomig - Beauty Sale Get Flat Rs.200 cashback on Prepaid shopping of Rs.1000 or above
Amazon cashback offer on every prepaid order is again live on Luxury Beauty Sale they are offering During the Offer Period, any customer who uses any prepaid mode of payment (Amazon Pay balance, Debit or Credit cards, Netbanking) to purchase a product(s) from the 'Luxury Beauty' product category listed on Amazon.in (www.amazon.in/luxury), worth INR 1000 or more, in a single transaction, will be entitled to receive cashback worth Rs 200, subject to these Offer Terms.
Here how you get this offer:-
Buy anything from offer page worth Rs.1000 or above
Pay using any Prepaid method Including Amazon pay Balance
Get flat Rs.200 Cashback.
From The Offer Page:-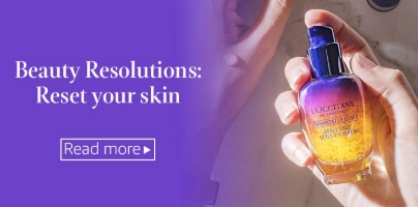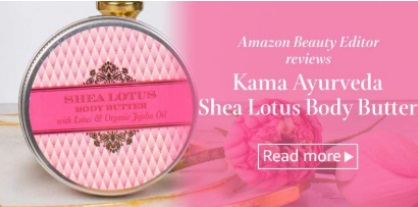 The festival of Holi is here. Shopping is an essential ritual of the festival. Shop for gifts, colors, sweets, Pichkaris, costumes, and more with Amazon Holi Sale 2019 to make your shopping a budget-friendly affair. 
comments powered by

Disqus